NEW ARRIVALS
THE BAG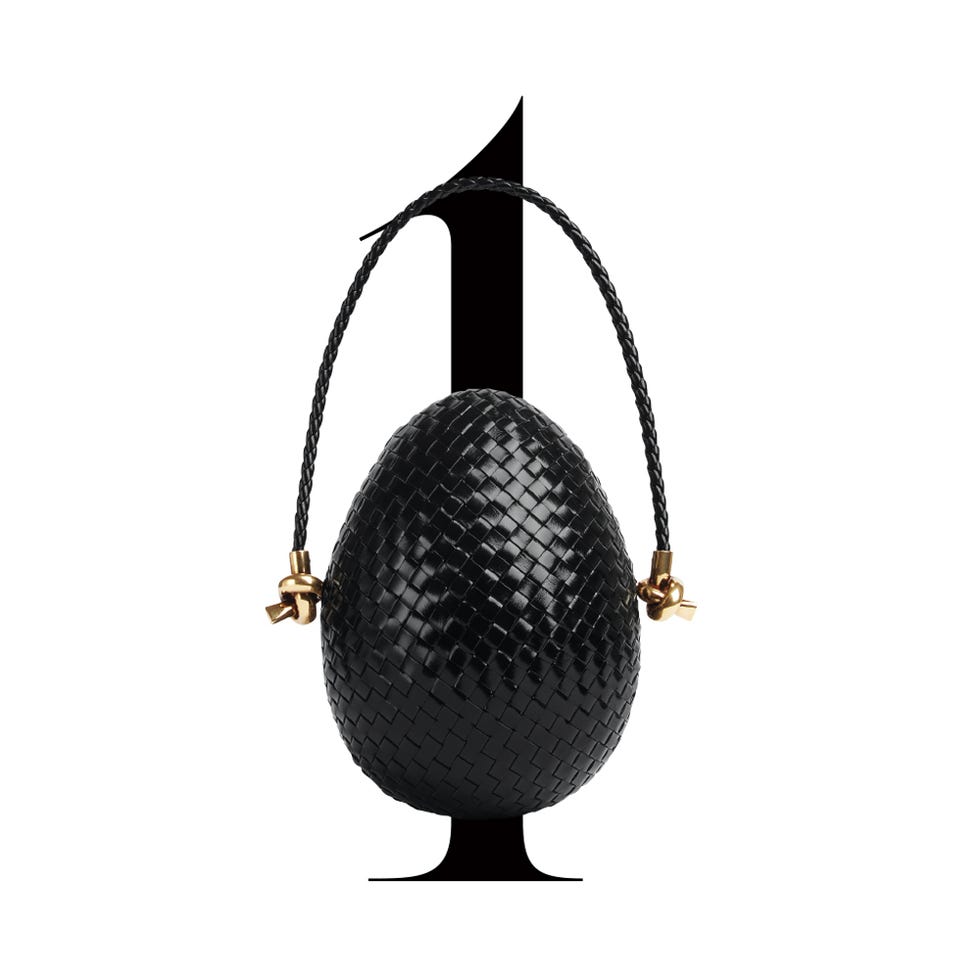 Pushing the boundaries of the brand's signature intrecciato technique, Bottega Veneta weaves a dream of a bag in a whimsical egg shape.
Handbag, Bottega Veneta, bottegaveneta.com.
Courtesy of Bottega Veneta
THE BRACELET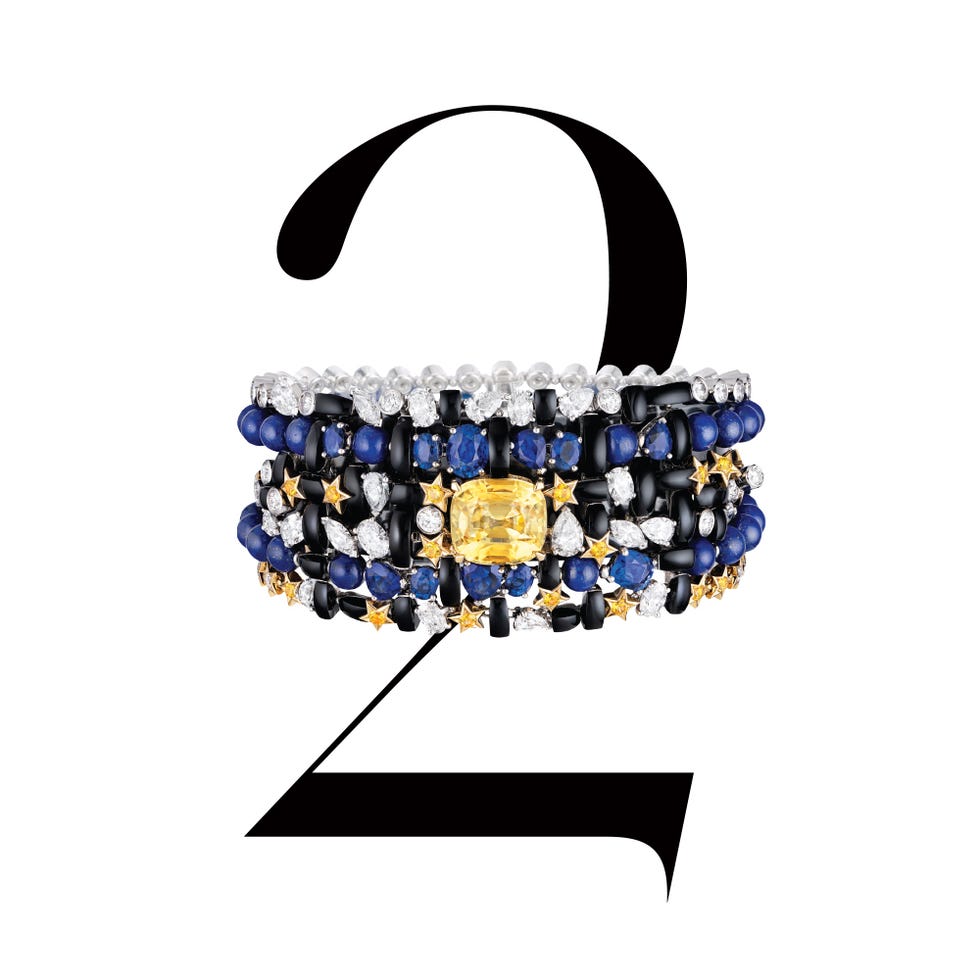 Chanel's Tweed Étoilé cuff is inspired by the house's most iconic textile and Gabrielle Chanel's first and only high jewelry collection. Bracelet, Chanel High Jewelry, 800-550-0005.
Courtesy of Chanel
THE SHOE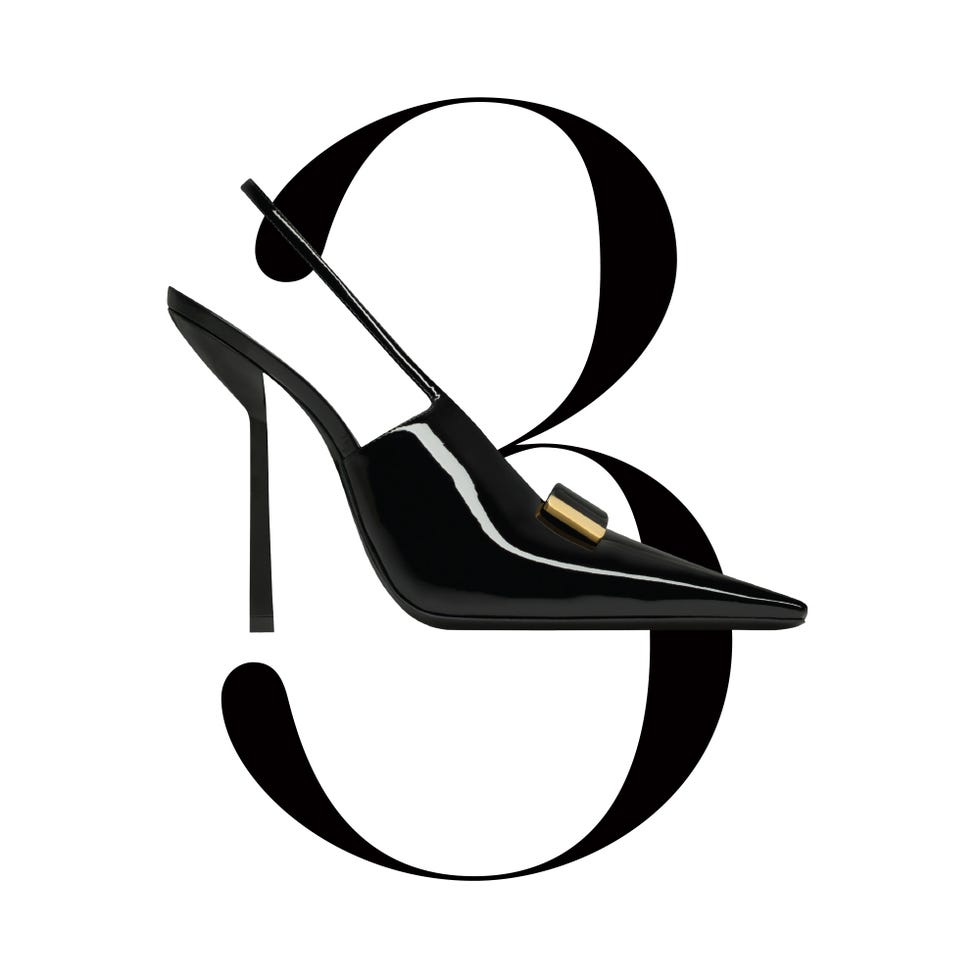 If Le Smoking were a shoe, it would undoubtedly be Saint Laurent's sleek patent stiletto slingback. Slingback, Saint Laurent by Anthony Vaccarello, $1,090, Saint Laurent, NYC.
courtesy of Saint Laurent
---
PUT A PIN IN IT
Brooches are buzzier—and more versatile—than ever this season. How you choose to wear one is entirely up to you, but whatever you do, don't call them old-fashioned.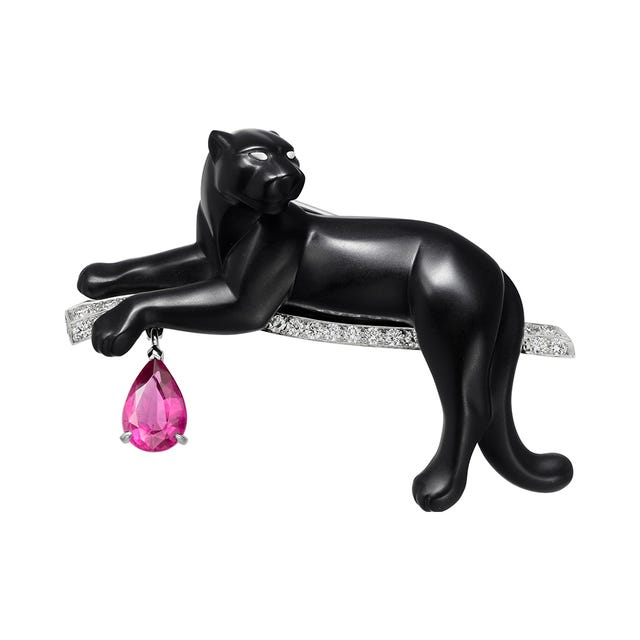 Cartier
"There are fewer established rules for men and women when it comes to jewelry, which fits very well with the way Cartier has conceived its creations since the beginning: for the sake of their beauty, whoever the wearer may be."—Pierre Rainero, image, style, and heritage director
Red Panther Enchantresse black nephrite jade, white gold, rubellite, and diamond brooch, Cartier, by appointment only at select Cartier boutiques worldwide.
Courtesy of Cartier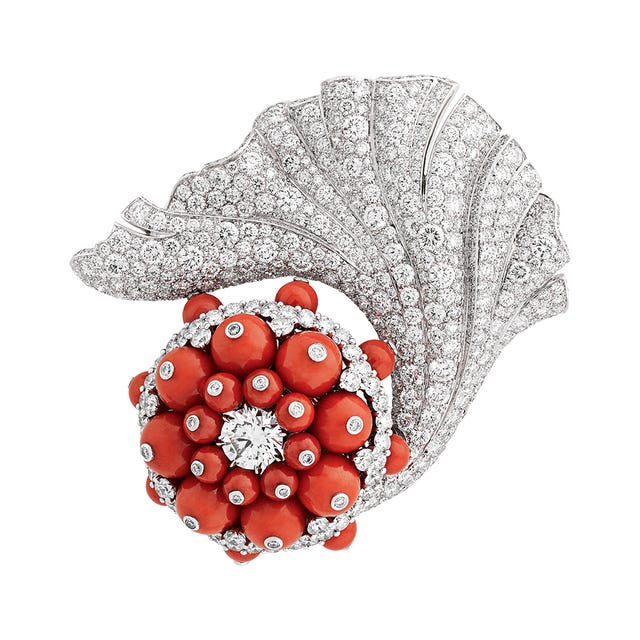 Van Cleef & Arpels
"The versatility of the brooch gives the wearer the freedom to express his or her creativity."—Nicolas Bos, president and CEO
Erythros white gold, coral, and diamond clip, Van Cleef & Arpels, vancleefarpels.com.
Courtesy of Van Cleef & Arpels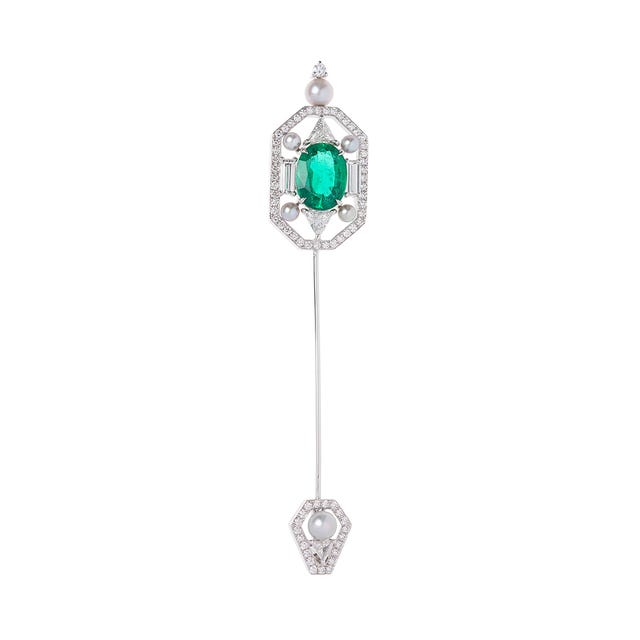 Nikos Koulis
"Brooches are often defined as formal, extravagant, or stiff, but my pieces aspire to be contemporary couture: intimate, graceful, ageless, and powerful."—Nikos Koulis, designer
Diamond, emerald, and silver pearl brooch, Nikos Koulis, nikoskoulis.com.
Courtesy of Nikos Koulis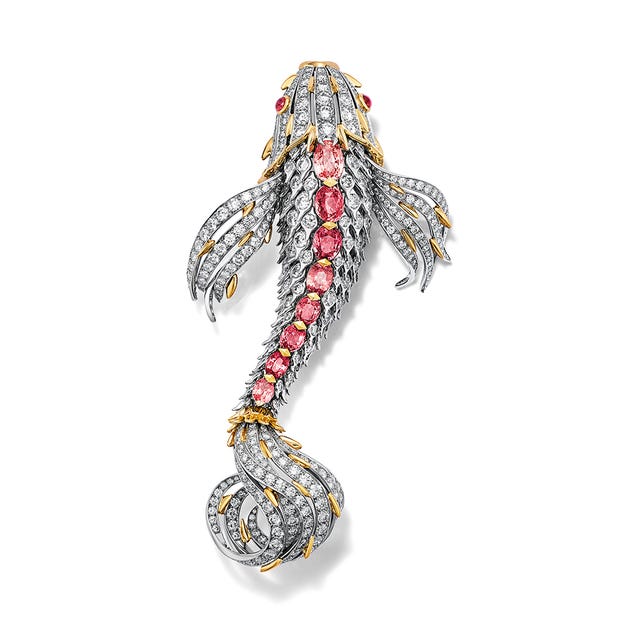 Tiffany & Co.
"My first Blue Book collection for the house is a deep dive into aquatic life that honors and reimagines Jean Schlumberger's vision."—Nathalie Verdeille, chief artistic officer, jewelry and high jewelry, Tiffany & Co.
Padparadscha sapphire, rubellite, and diamond brooch, Tiffany & Co., tiffany.com.
Courtesy of Tiffany & Co.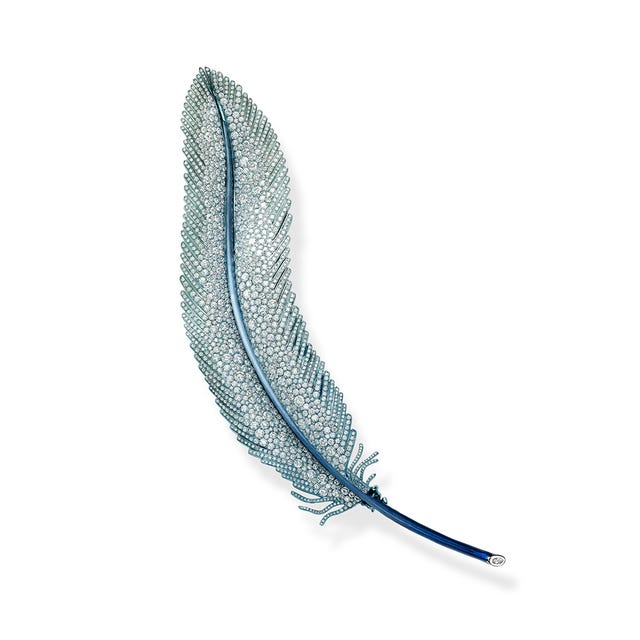 Chopard
"Brooches not only make a beautiful statement, but are pieces you can really be adventurous with. They give the wearer a chance to express themselves in wonderful and unexpected ways, on clothing or even in the hair."—Caroline Scheufele, co-president and artistic director
Diamond and titanium feather brooch from the Red Carpet collection, Chopard, 800-CHOPARD.
COURTESY OF CHOPARD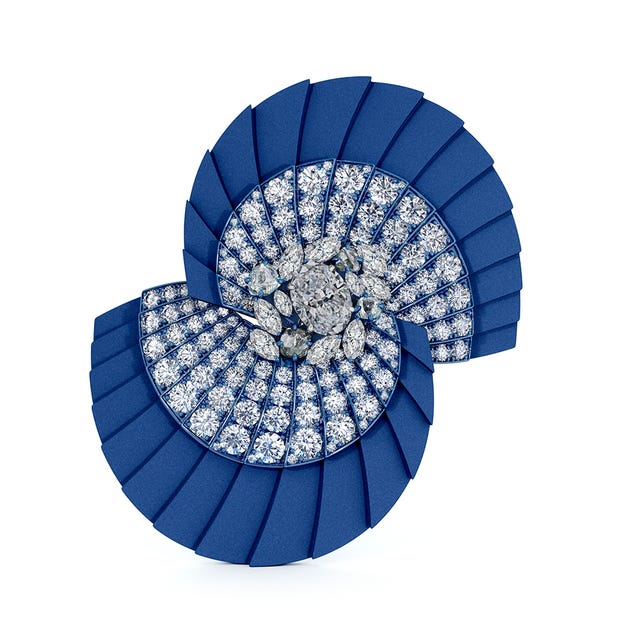 De Beers
"It is very exciting to see a renewed interest in brooches, which are quickly becoming must-have jewelry pieces, not just for women but also for men. We wanted to give this classic piece a modern take."—Céline Assimon, CEO
Ascending Shadows titanium and diamond brooch, De Beers, debeers.com.
Courtesy of De Beers