We're almost halfway through 2023, which means booksellers, reviewers, and book lovers of all kinds are taking a moment to celebrate some of the amazing titles released so far this year. Every summer, bookselling titan Barnes & Noble joins the fun by releasing their "Best Books of the Year (So Far)" list. Last year's list was a tidy collection of 10 books, dominated by fantasy and sci-fi titles with a smattering of romance, historical fiction, and literary fiction. But in this year's "So Far" list released today, they're trying something different. It's a much wider list, consisting of over 100 titles organized into 50 mini-lists grouped by genre, topic, and/or general vibes.
Love stories about octopuses? Barnes & Noble has a few books you'll love. Can't get enough of messy protagonists? They've got you covered. Looking for foodie fiction? B&N has got that too.
Instead of browsing a long list of books, Barnes & Noble's "So Far" list is clustered into groupings of three noteworthy books united by a common theme, from traditional categories like "The Best Literary Novels" to more unusual ones like "The Best Books to Make You Want to Hug Your Best Friend" and "The Best Books to Go Down the Rabbit Hole of Dark Academia." All of the books included hit shelves between January and June of 2023.
It's a new and effective format for getting great books into the hands of readers looking for something that fits their specific tastes. Here at Book Riot, we also make best books of the year and mid-year lists. It's a challenging process. What makes a book the best? How do you compare a thought-provoking slice-of-life literary novel to an out-of-this-world sweeping sci-fi epic? Is an impeccably researched nonfiction science book that teaches you something new really better than a pitch-perfect romantic comedy that brings you immense joy? The truth is that "best book" lists are inherently subjective, and the books included often say more about the creator of the list than the books themselves.
That's what makes Barnes & Noble's new approach refreshing. It's not a list of the most high-brow books being discussed by the literary elite. It's not a roundup of bestsellers. It's not even a handful of books determined "best" in their respective genres. It's got something for everyone, presented in a helpful format for navigating some of 2023's beloved new books based on your personal taste.
"It is always a thrilling challenge to curate our Best Books list. This year has been an exceptional one for new publishing, with an embarrassment of riches across all genres," said Jackie De Leo, Chief Merchandising Officer at Barnes & Noble. "By introducing a whole new collection of categories to this year's list, our booksellers have been able to highlight magnificent books for every type of reader."
You can find the full "Best Books of 2023 (So Far)" list on Barnes & Noble's website. But below, you'll see some of the most unique categories from the list and their corresponding books.
Best of the "Best Books of 2023 (So Far)" Categories from Barnes & Noble
The Best Unconventional Detectives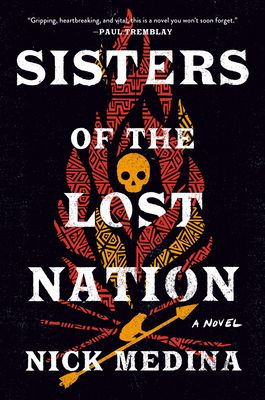 I love an untrained crime solver who can't keep their nose out of a mystery. If you do too, check out Sisters of the Lost Nation by Nick Medina about a girl determined to find out what happened to all the women who have gone missing around her reservation's new casino. Rounding out B&N's amateur sleuth list are Warrior Girl Unearthed by Angeline Boulley about a teenager determined to return the remains of an ancestor dubbed "Warrior Girl" from a museum to her tribe and Scorched Grace by Margot Douaihy, which stars a tattooed, chain-smoking queer nun who wants to track down the arsonist making her life hell at a New Orleans Catholic school.
The Best Hot Messes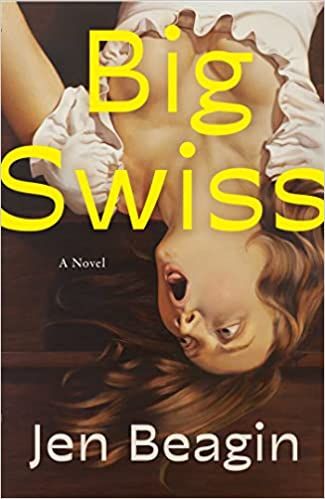 Do you, like Marie Kondo, love mess? Barnes & Noble recommends Jen Beagin's Big Swiss, a grippingly chaotic novel about a woman in upstate New York who takes a job transcribing appointments for a sex and relationship therapist and then keeps meeting the clients in real life. It's garnered a lot of buzz and is currently being adapted into an HBO series starring Jodie Comer. Also recommended are Really Good, Actually by comedian and screenwriter Monica Heisey about a young divorcée messily embracing single life and The Rachel Incident by Caroline O'Donoghue, which tells the story of a young woman who becomes infatuated with her married professor.
The Best Haunted Houses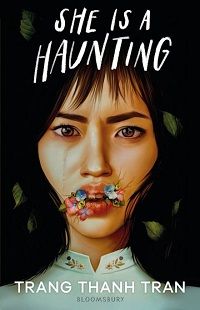 Haunted houses aren't just for October. B&N recommends She Is a Haunting by Trang Thanh Tran, set in Vietnam at a French colonial house currently under renovation and full of creepy crawlies and a ghost bride. You'll find more haunting abodes in Grady Hendrix's How to Sell a Haunted House, where two siblings encounter some unsettling puppets while trying to sell their deceased parents' home, and Delicious Monsters by Liselle Sambury, which follows two teen girls in different timelines as they venture into a ghost-filled mansion in northern Ontario.
The Best Books Starring Octopi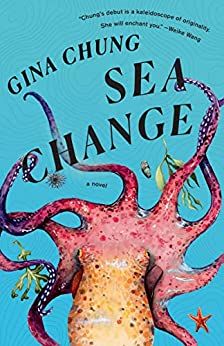 Octopuses were at the center of the literary scene last year with both Remarkably Brilliant Creatures and How Far the Light Reaches making big waves. (Pun intended.) They're back on shelves this year in Sea Change by Gina Chung, which tells the story of a young woman who befriends a giant Pacific octopus at the mall aquarium where she works while struggling to come to terms with the disappearance of her marine biologist father. B&N also recommends fantasy adventure novel The Adventures of Amina al-Sirafi by Shannon Chakraborty, starring a middle-aged pirate who takes to the seas to save a missing teenager, and Many Things Under a Rock: The Mysteries of Octopuses by marine biologist David Scheel, a nonfiction science book that explores the fascinating lives of our favorite tentacled friends.
The Best Poetic Celebrations of Joy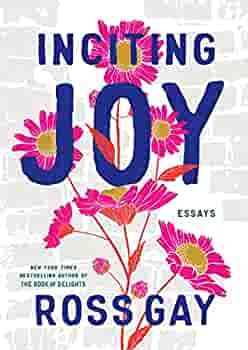 Readers love books that bring them joy, but how about books that beautifully explore the concept of joy? This category features the powerful and moving essay collection Inciting Joy by poet Ross Gay, which discusses the places where we find and spark joy, including examples from Gay's life like community gardening and pickup basketball games. It also includes Clint Smith's poetry collection Above Ground, which explores the joys and fears of fatherhood, and Kwame Alexander's Why Fathers Cry at Night: A Memoir in Love Poems, Recipes, Letters, and Remembrances, a multimedia collection celebrating the people we love.
The Best Books That Put the "Fun" in Dysfunctional
Dysfunctional families make for some of the funniest and ultimately most healing stories. You'll certainly find an entertainingly messy family in Deepa Varadarajan's Late Bloomers, where one Indian American family is rocked by the dissolution of the parents' 36-year-long arranged marriage. For even more delightful dysfunction, read Jenny Jackson's Pineapple Street, following three women struggling to follow the rules of their extravagantly wealthy New York City family, and Tara Conklin's Community Board about a young woman trying to get her life back on track while dealing with not just a messy family, but a whole messy community in Murbridge, Massachusetts.
---
You might also enjoy:
How Should We Feel About Barnes & Noble Now?
What Is Going On With Barnes & Noble?
How Queer-Owned Bookstores Are Celebrating Pride Month