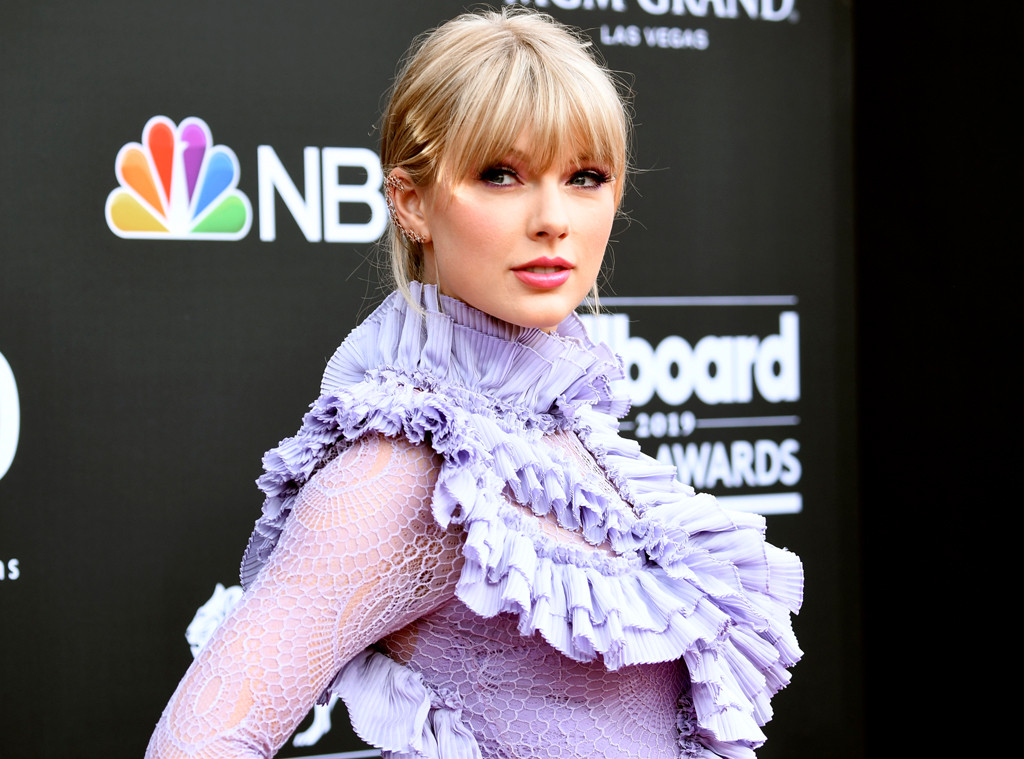 Frazer Harrison/Getty Images
'Cause here we are again analyzing Taylor Swift's very special lyrics.
As Swifties around the world continue to blast the singer's new album, some fans are buzzing about a new revelation in Lover's deluxe editions available at local Targets.
According to fans on social media, some of the diary entries feature original lyrics for Taylor's hit song "All Too Well."
The fan-favorite track featured on Taylor's Red album is considered by many critics to be one of her best songs ever. In fact, she was able to perform the tune at the 2014 Grammys.
And while fans love the lyrics just the way they are, some can't help but admire a few original words that didn't make the final cut.
"There we are again you're crying on the phone," Taylor writes in one diary entry. "Realized you lost the one real thing you've ever known."
Another portion of the song includes, "You'll mail back my things in a box with no note except for that scarf from that very first week."
If scarf sounds familiar, it's because the object is a common theme in the finished product. "I walked through the door with you / The air was cold," Taylor sings. "But something 'bout it felt like home somehow, and I left my scarf there at your sister's house / And you've still got it in your drawer, even now."
But perhaps one of the best original lyrics comes from the chorus. In an entry posted on Twitter, Taylor originally wrote, "It was the one real thing you've ever felt and you remember it all too well."
Ultimately, the lyrics that will keep pop culture fans buzzing this weekend are the words from Lover.
Many are speculating that a majority of Taylor's new songs are dedicated to her relationship with longtime love Joe Alwyn. In fact, her song "Lover" sparked engagement rumors earlier this summer after the lyrics referenced a wedding tradition.
"This album is very much a celebration of love, in all its complexity, coziness, and chaos," Taylor explained on Instagram. "It's the first album of mine that I've ever owned, and I couldn't be more proud."