The Chapman family is still reeling from the loss of their beloved matriarch, Beth Chapman.
Nearly two months after Dog the Bounty Hunter lost his wife to cancer, the couple's youngest daughter is speaking out about her own journey through grief. Bonnie Chapman shared intimate details about her mother's illness in a new interview with SurvivorNet, an online resource for those impacted by cancer, and even described the last time her family members saw Beth conscious.
As Bonnie described it, "She quite literally choked on her cancer. My mom was naked in the bathroom and told my dad to look at her. And he goes, 'I am looking at you.' And she goes, 'No, look at me.' And then she was standing there and she started gasping, and my sister came into the room and they called 911 immediately. And that was the last moment that we really saw her completely conscious."
News of Beth's passing broke on June 26, days after the 51-year-old was placed in a medically induced coma at a hospital in Hawaii. In the months leading up to her death, Beth opted out of chemotherapy after learning her cancer (which she originally fought in 2017) had returned in her lungs and was no longer curable. From Bonnie's perspective, Beth was committed to living out her final days on her own terms.
Bonnie said her mom "completely despised" chemo, explaining,"…at the end of the day, she did not want to lose her hair, her teeth. She didn't want to feel like she was falling apart. She wanted to remain as much 'Beth' as possible. Even though when she did pass, she had lost the majority of her hair, she was really happy to still have her smile and still look like Beth."
And through it all, no one was more supportive of Beth's decision than her longtime husband.
"Even as her hair started to diminish," Bonnie recalled in the interview, "he would tell her that she looked like an Egyptian goddess. He just loved her so much, and I'm really proud of him for sticking with her until the very last moments. That's what she needed. She needed someone who loved her as much as my dad did. You know, I think that she truly feels that love now."
Beth was honored in two separate memorial services; first in Hawaii and later in their native Colorado.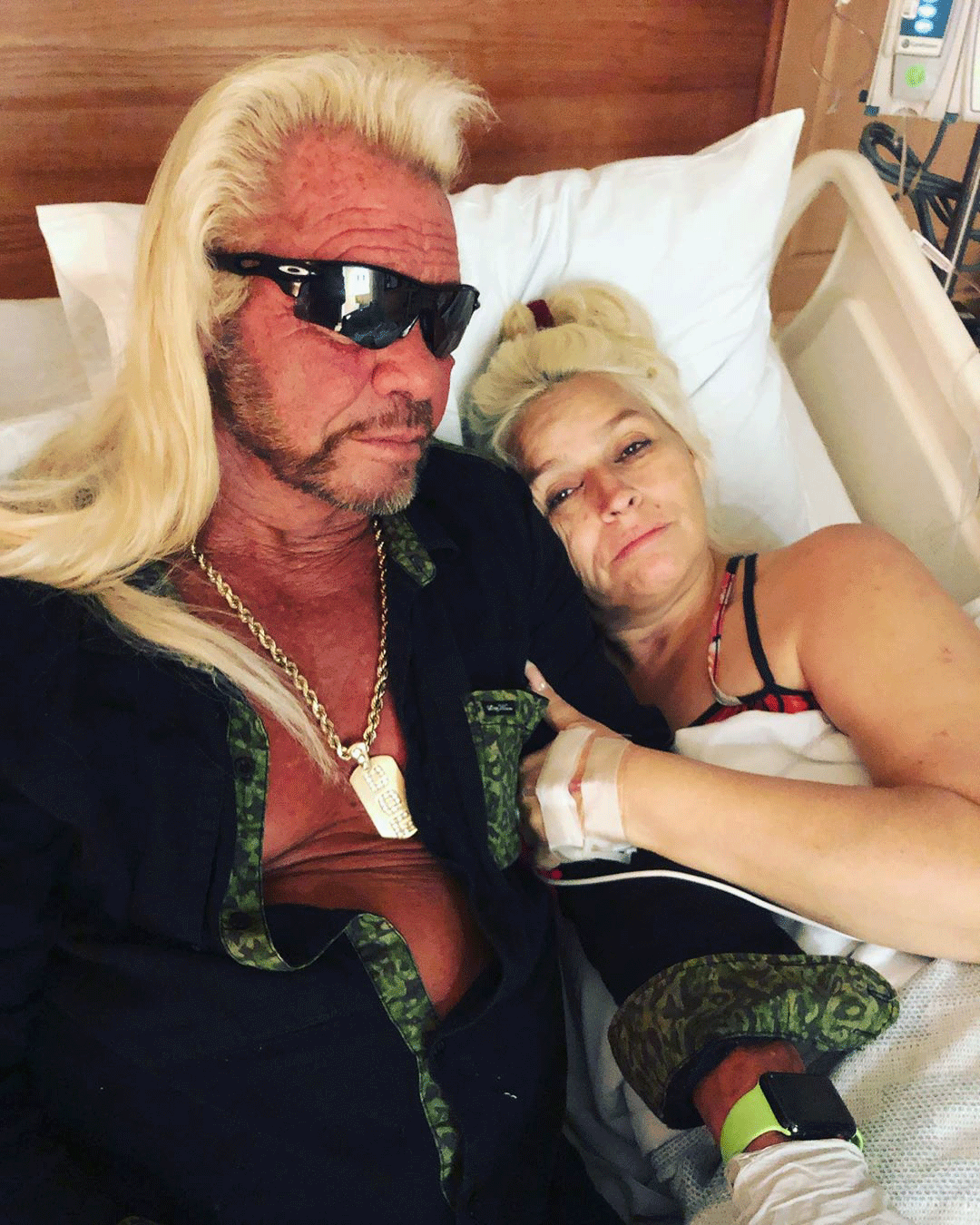 Instagram
Looking toward the future, Bonnie and the Chapman family's inner circle is gearing up for the premiere of WGN America's Dog's Most Wanted. Premiering Sept. 4, the series promises to shed new light on Beth's health journey. As expected, the 20-year-old is hesitant to let fans in to the nightmare she's been living.
"It's very vulnerable," Bonnie said. "It's unlike anything you could really experience. It's having the whole world have eyes on you in an intimate way and to have the whole world know exactly what you're going through."
In sharing her mother's story with the world, Bonnie has just one request for those tuning in at home.
"My family has been through enough in the past few months and we are trying to grieve. I don't care if you like us or hate us, just remember that we are human beings and we deserve a time to pause and take care of ourselves and our family as we heal."