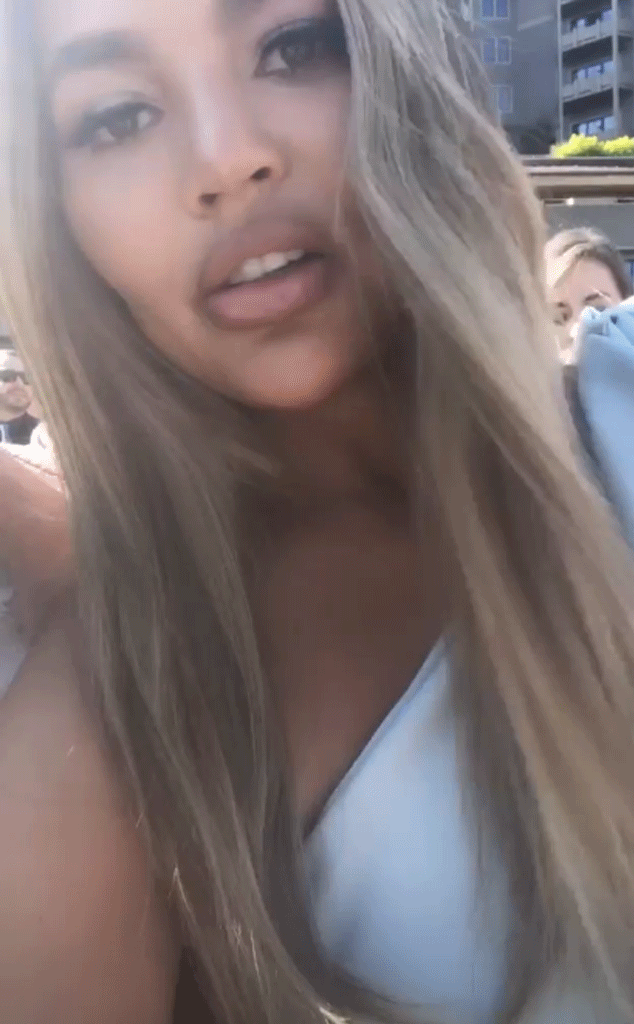 Instagram
Today's social media update from Chrissy Teigen: "It's so big it's shiny and hard like glass."
No, the supermodel isn't talking about her newest eyewear collab with Quay Australia. Instead, she's sharing the details of her enlarged lips, which ballooned and became swollen after she got a crazy reaction due to altitude sickness.
"very upset and saddened that my own birth state, Utah, has chosen to poison me with terrible altitude sickness," she began her series of tweets on Saturday afternoon. She added, "did u know angioedema can be triggered from altitude sickness? learn something new every day! my lip about to explode. goodbye world."
It appears the 33-year-old star flew out to her home state for a wedding, because she tagged both the groom and bride-to-be on social media, Meghan Mackenzie and Luke Dillon. "this is premeditated murder if you ask me," she hilariously captioned her video post.
"Luke, Meghan, why have you chosen to get married in a place which would try to destroy me," Teigen tells the camera, as she lays down in bed.
In true Chrissy fashion, the rest of her updates were also hilarious. Taking to Instagram Stories, the cookbook author shared a video clip of herself inhaling oxygen from a can to help soothe and calm down her swollen lips. "Oh yeah," she said after breathing it in. "It's good."
When it came time to head to the wedding, she looked flawless (per usual!). The 33-year-old star luckily wasn't alone and attended the ceremony with husband John Legend, and friends Jen Atkin and her husband Mike Rosenthal. In another Instagram Story clip, John and Chrissy sat closely together as they waited for the wedding to begin. But before the ceremony started, Teigen brought her handy oxygen can and inhaled once more.
Leave it to Chrissy to keep it real on the internet. Fingers crossed her lips are back to normal by the end of the night.