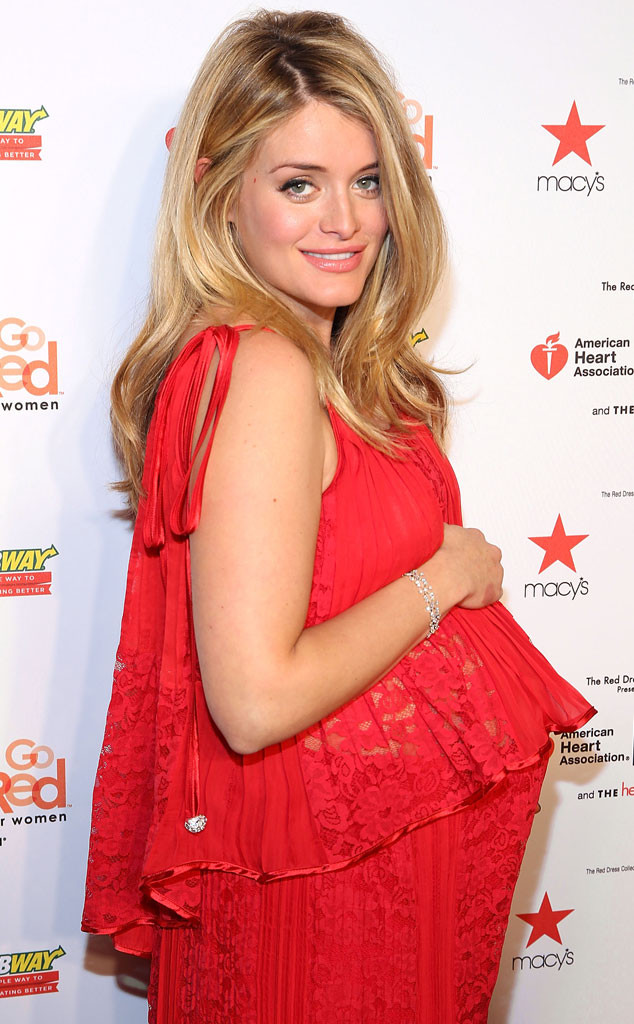 Paul Morigi/WireImage
It's finally time to meet Daphne Oz's bundle of joy!
The MasterChef Junior judge and husband John Jovanovic welcomed their fourth child together, a daughter named Giovanna Ines Jovanovi, her rep confirmed to People. Their little girl arrived on Wednesday night, weighing in at 8 pounds, 5 ounces and measuring 21 inches.
Back in March, Daphne, the daughter of TV personality and wellness expert Dr. Mehmet Oz, revealed she was pregnant and even put a creative twist on the gender reveal craze sweeping the nation. During an appearance on The Dish on Oz, Daphne was joined by her proud pops as she cut into two different plates of lasagna, which were filled with either pink or blue-dyed cheese.
Sure enough, this mom-to-be was thinking pink!
Oz and her hubby of nearly a decade are already parents to 5-year-old Philomena, 3-year-old Jovan and 1-year-old Domenica.
Throughout each and every one of Daphne's pregnancies, she's kept it real by documenting the high and lows of life as a mom.
"This has been my hardest pregnancy, physically," she told People. "But trying to feel good in my skin, whether it's finding little ways to take care of myself or finding clothes that fit in a way that makes me feel good, has made a big difference."
And on Mother's Day 2019, Daphne shared a heartfelt tribute to her mini-me's.
"I am so lucky to be your mama," she wrote on Instagram, adding, "it's messy and spontaneous and warm and snuggly and so much fun. a few tears and many, many more laughs. batter makes everything better. you and your daddy are the loves of my life, and I can only hope that I will live up to and inspire the love and awe I have for my own mother and grandmothers one day. for now, I'm happy to learn on the job and enjoy the magic moments with you."
Congratulations to the entire family on their latest addition!