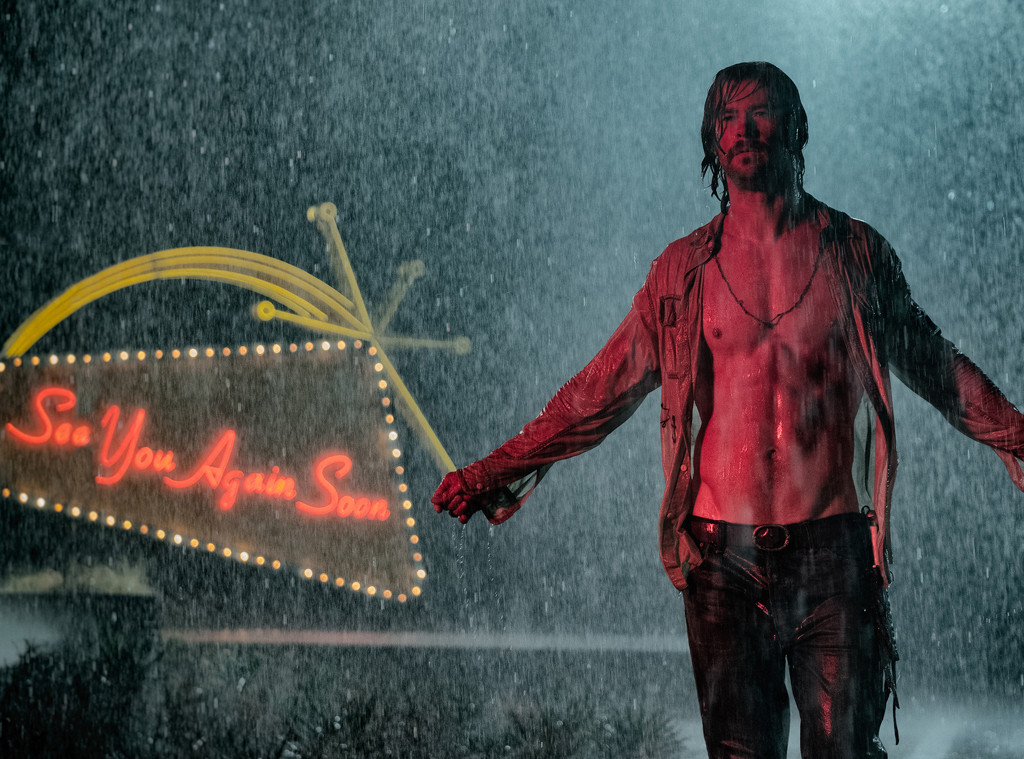 Twentieth Century Fox/Kimberley French
By Odin's beard!
Chris Hemsworth is turning 36 today and if you went to the movies at all over the last year, there's no doubt the actor was on your screen!
After all, the Australian star picked up his hammer again for Avengers: Endgame, which was the biggest movie of the year and has gone on to be the highest-grossing film of all time. He also donned the iconic black sunglasses as the newest member of MIB in Men in Black: International.
The "Sexiest Chris" winner additionally gave the people what they wanted when he played a shirtless cult leader in Bad Times at the El Royale. Okay, maybe not the part about being a cult leader, but we sure appreciated the abs!
Off-screen, the father of three has been just as entertaining this year, too! He trolled his Avengers co-stars when he made some artistic revisions to their movie posters. Hilariously, the Marvel superhero also appeared to forget how to spell his own name at his TCL Chinese Theater handprint ceremony.
To celebrate the heartthrob's birthday, we've rounded up his best roles to date.
Over the course of his career, he's starred in mega-budget blockbusters, horror-comedies and compelling war dramas.
As far as which one is his best? That's up to you to decide, but you'll have to be as ruthless as Thanos when making your pick.
Check out his impressive resume below and vote for which character you think is his personal best!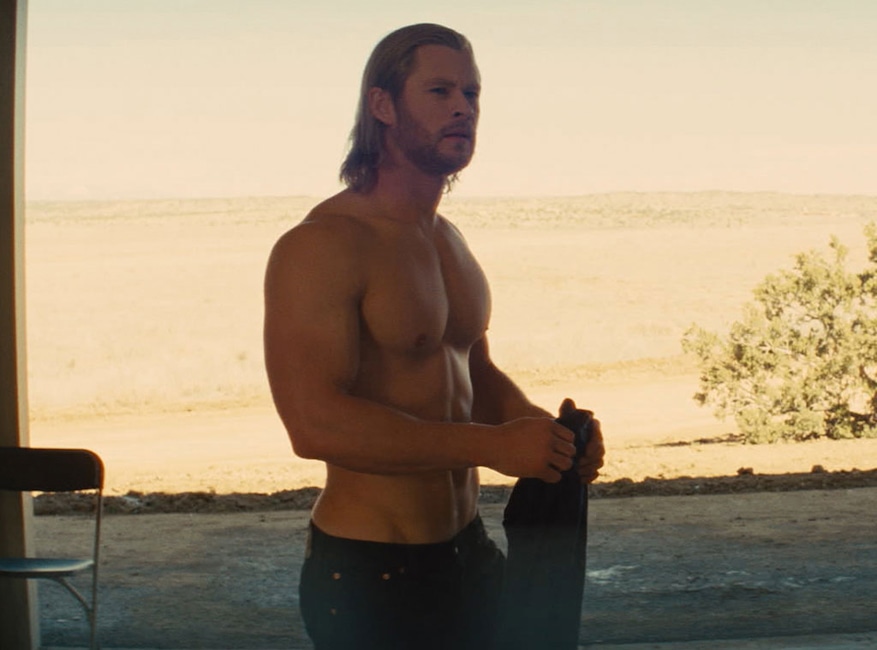 Zade Rosenthal / Marvel Studios
Thor

Chris Hemsworth takes on the titular role in this 2011 Marvel film where he is forced out of Asgard and must live with the humans on Earth. He uses his strength to defend Earth against a villain from his homeland.
Lionsgate
The Cabin in the Woods

The Australian actor plays a college student who joins his friends on a weekend away in The Cabin in the Woods. When they realize that they have no way of communicating with the outside world, they must try and uncover the truth behind the strange occurrences happening in their cabin.
Walt Disney Studios
The Avengers

In The Avengers, Hemsworth reprises his role as Thor and joins an all-star cast including, Chris Evans, Mark Ruffalo, Robert Downey Jr. and Scarlett Johansson, who work as a team to stop Loki (Tom Hiddleston) from enslaving humanity.
Universal Pictures
Snow White and the Huntsman

The 36-year-old actor is Snow White's protector in this 2012 fantasy film. As the Huntsman, he helps Snow White (Kirsten Stewart) to vanquish the Evil Queen (Charlize Theron).
Courtesy of Open Road Films
Red Dawn

In this 2012 American war film, Hemsworth portrays Marine Corps veteran Jed Eckert who along with his brother, Matt, unite with their friends to create a guerrilla resistance group to stop the North Korean paratrooper invasion in Spokane, Washington.
Paramount Pictures
Star Trek Into Darkness

The Melbourne native plays George Kirk, the father of James T. Kirk (Chris Pine) in this 2013 science-fiction adventure film.
Jaap Buitendijk/Universal Studios
Rush

Based on the true story of the rivalry between Formula 1 racers James Hunt (Hemsworth) and Niki Lauda (Daniel Brühl), Rush follows the men during the 1976 season when they both are fighting to become the world champion in their sport.
Marvel
Thor: The Dark World

The former soap opera star returns as Thor in the sequel to his hit Marvel film. This time around, Thor must save the Nine Realms from deadly threats.
Legendary Pictures and Universal Pictures
Blackhat

Hemsworth plays Nick Hathaway, a talented hacker, who is put in the middle of American and Chinese governments when it is discovered that his code was used in malware that triggered a terrorist attack in a Chinese power plant.
Marvel
Avengers: Age of Ultron

Thor (Hemsworth) teams up with the other Avengers again to fight against villainous Ultron and save the world from extinction in this 2015 superhero film.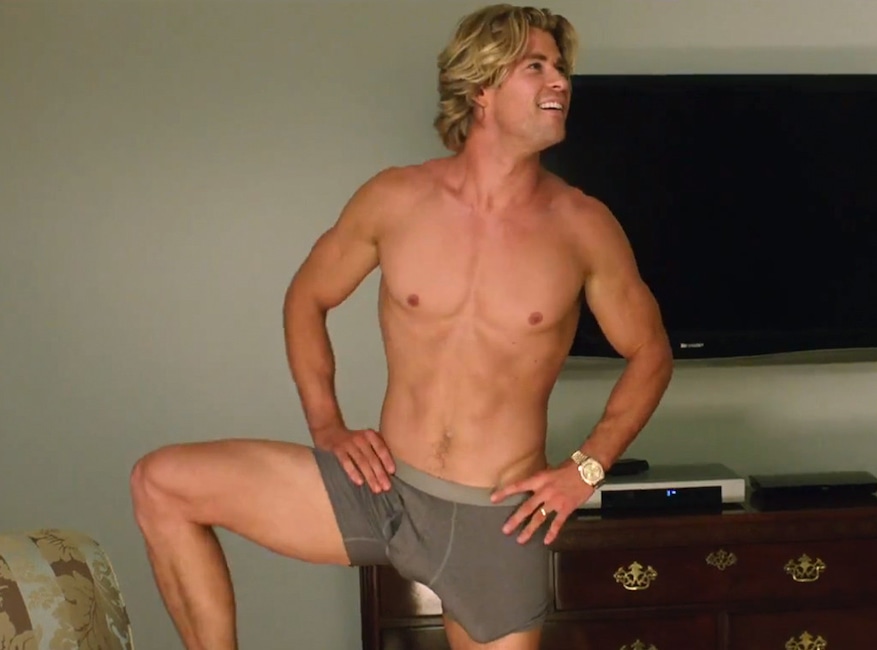 YouTube
Vacation

Vacation is sure to make you laugh as Rusty Griswold (Ed Helms) tries to recreate his childhood vacation by taking his family on a cross-country round trip to Wally World. Hemsworth is along for the journey as Audrey Griswold's (Leslie Mann) husband.
E! Entertainment
In The Heart of The Sea

In the Heart of the Sea, Hemsworth plays Owen Chase, who is the first mate to Captain George Pollard (Benjamin Walker) when they become stranded after a whale damages their boat. They will do anything to overcome their hardship and survive in this 2015 adventure-drama film.
Universal Pictures
The Huntsman: Winter's War

Hemsworth returns as the Huntsman in this sequel to the original 2012 fantasy film. The Huntsman and Sara (Jessica Chastain) try to conceal their love but instead, Queen Freya (Emily Blunt) discovers their secret setting off a chain of events that changes their lives.
YouTube
Ghostbusters: Answer the Call

The father of three portrays Kevin, the clueless assistant who tries to help the Ghostbusters fight ghouls in New York City in this 2016 supernatural comedy.
Jasin Boland/Marvel
Thor: Ragnarok

In the third film in the Thor trilogy, the title character (Hemsworth) is imprisoned and must race back to Asgard to stop the destruction of his homeland and save the civilization.
Warner Bros. Pictures
12 Strong

In this 2018 action war drama, Hemsworth plays Captain Mitch Nelson who along with his Special Forces team must work with an Afghan warlord to stop the Taliban after September 11.
Film Frame/Marvel Studios
Avengers: Infinity War

Hemsworth returns again as Thor to work with the other Avengers to defeat Thanos (Josh Brolin) before he can destroy the universe in the 2018 Marvel film.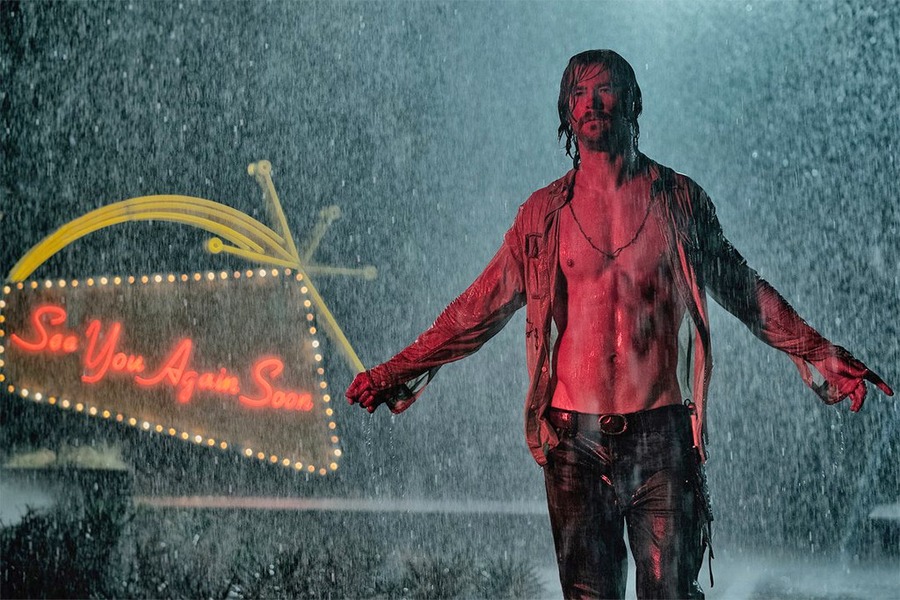 Twentieth Century Fox Film Corporation
Bad Times at the El Royale

The PCAs-nominated actor plays Billy Lee, a shirtless, charismatic cult leader who arrives at the Bad Royale hotel to retrieve one of his followers.
Marvel
Avengers: Endgame

Returning for the final face-off against Thanos, Hemsworth reprised his role of Thor in 2019's most anticipated blockbuster, making this the seventh Marvel movie he's starred in.
Giles Keyte. © 2018 CTMG
Men in Black: International

The performer stars alongside Tessa Thompson in the Men in Black spin-off where he plays an agent tasked to stop a deadly alien force called the Hive from invading Earth.
Watch the 2019 People's Choice Awards Sunday, Nov. 10 at 9 p.m., only on E!