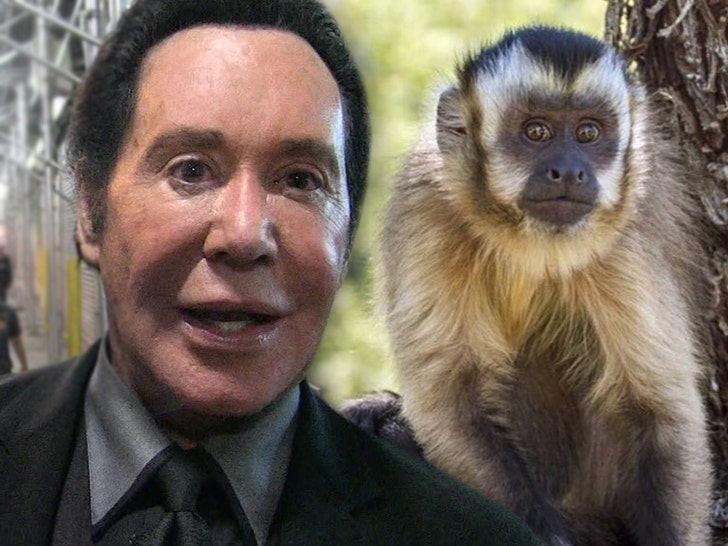 Exclusive Details
TMZ Composite
Wayne Newton's monkey ain't your average Curious George … cause the teenage girl who says the animal bit her says the injury required medical attention.
TMZ's obtained a pic of the injury allegedly caused by Wayne's Capuchin monkey, Boo. The girl's mother is suing Newton claiming Boo bit her daughter's right wrist 2 years ago while visiting Newton's former estate, Casa de Shenandoah … a tourist attraction and museum in Las Vegas.
Their attorney, Marc Naron of D.R. Patti & Associates, says the bite broke the girl's skin … causing it to swell — and she had to go to a hospital where she got a tetanus shot. The pic, btw, was taken the day after the alleged incident.
We're told the alleged victim, who was 15 at the time, underwent follow-up treatments and was left with a gnarly scar that may be permanent. She claims she underwent counseling because of her fear of animals.
In the lawsuit, the family says Boo was not caged nor on a leash when they visited back in October 2017. Newton's wife, Kathleen McCrone Newton, has said Newton broke ties with the company that runs Casa de Shenandoah 3 months before the alleged incident, and has no knowledge of it.