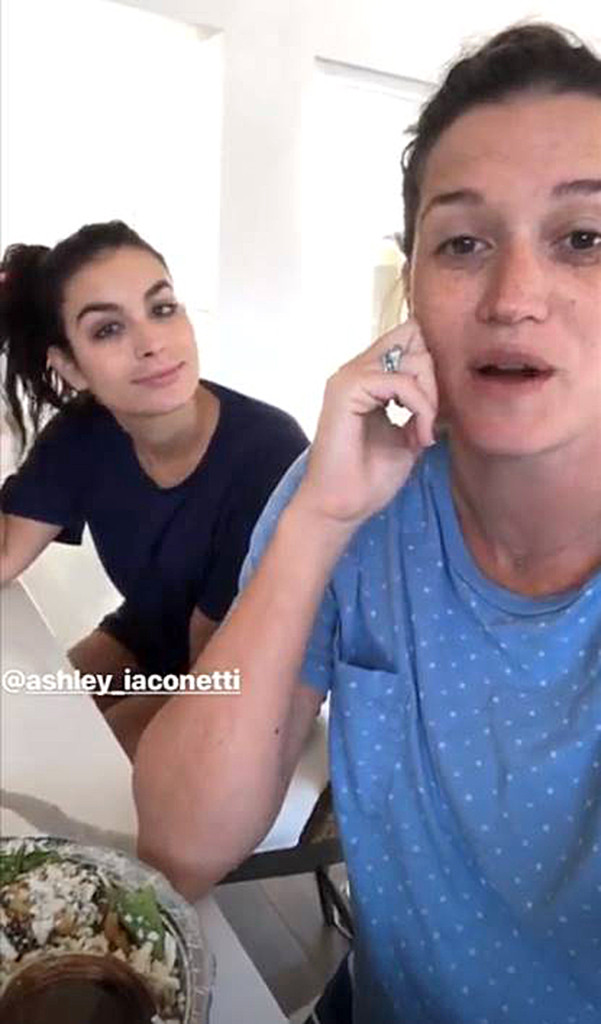 Instagram
It's almost time!
With baby number two on board, former Bachelor in Paradise star Jade Roper Tolbert is down to try anything to get into labor. The reality TV personality, who is almost ready to pop, took to Instagram Stories on Saturday afternoon to share the interesting treat gal pal Ashley Iaconetti gave her.
"Ashley bought me the labor salad," Roper shared in her video clip, with her bestie sitting right beside her. "People say that if you eat the salad that it induces labor. We're gonna give it a shot… It looks good"
She continued, "Some people say it's the dressing that triggers labor; some people say it's the watercress."
Following her video clips, fans chimed in and messaged the 32-year-old star that they went into labor the night they ate the salad. If anything, Ashley revealed one of the reasons why she bought Jade the meal was because of celebs who talked about their experience.
While Jade hasn't shared any updates in the last few hours on whether or not it worked, she definitely finished the salad off.
"I told Ashley that I would finish the whole salad, here's my proof," she said, showing what was left on her plate. "I got two bites left. We'll see."
Last month, Jade and her husband Tanner Tolbert announced the special news that they were expecting a baby boy. Ashley and Jared Haibon planned the unforgettable gender reveal, which was captured on Jade and Tanner's digital series What Now?
"Tanner and Jade are two of our closest friends," Ashley and Jared recently told E! News. "It meant a lot to us to be given the responsibility to plan this gender reveal party. There's a lot of pressure to plan something like this! We wanted to do something different, to give them a moment that they would remember for the rest of their lives."
And now, it looks like Ashley is still giving Roper moments to remember with the help of the salad!