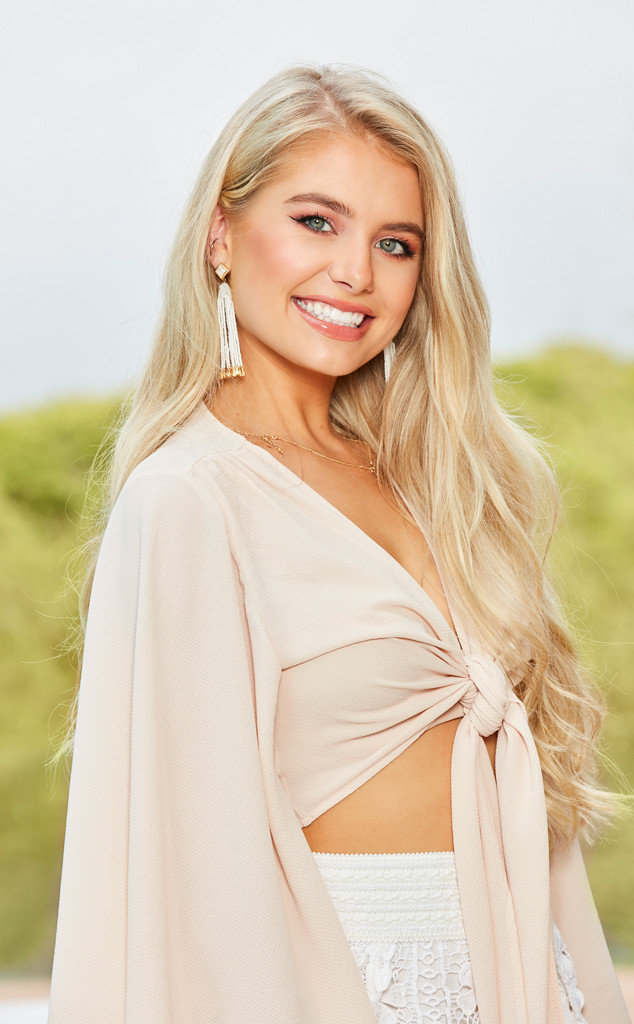 ABC
Demi Burnett won't let a few critics stand get in the way of her journey to finding love.
A sneak peek at the upcoming season of Bachelor in Paradise revealed Demi actually embarks on a relationship with another woman, in what will mark the reality TV franchise's first same-sex romance. While Demi is not technically the first openly queer contestant (that title goes to Jaimi King of Bachelor in Paradise Season 4), she's already being forced to take on internet trolls.
The 24-year-old reposted several derogatory messages she's received since coming out a "queer queen" on social media, including those from individuals who say they plan to boycott this season of BiP because of her sexuality.
"The moment you described the relationship as disgusting is the moment you claimed yourself as homophobic," Demi tweeted in response to one hater. And for suggesting ABC should establish separate competitions for members of the LGBTQ+ community, Demi had this to say:
"I know you're trying to mean well, however, the goal is for the LGBTQ+ community to not be viewed as separate," the star wrote. "Saying they need a 'rainbow Bachelor' is a bit homophobic. We are all humans. Segregation based on sexuality needs to die. Coexist motha f–ka."
Demi, who first competed on Colton Underwood's season of The Bachelor, did say that despite the negativity, the support she's felt from her fans "drowned out all the hate."
In the Bachelor in Paradise teaser, Demi is seen making out with an unidentified woman before telling the camera, "I know that I love this girl. I'm just so happy that I found her, and I can definitely picture being with her for the rest of my life."
Only time will tell how Demi's love story unfolds!
Bachelor in Paradise airs Mondays and Tuesdays staring Aug. 5 at 8 p.m. on ABC.