"Sweden is a great country and they're friends of mine, the leadership, and we're going to be calling, we'll be talking to them, we've already started and many, many members of the African-American community have called me, friends of mine, and said, 'Could you help?'" Trump told reporters at the White House on Friday. "I personally don't know A$AP Rocky, but I can tell you he has tremendous support from the African-American community in this country and when I say African-American, I think I can really say from everybody in this country, because we're all one. I have been called by so many people, asking me to help A$AP Rocky."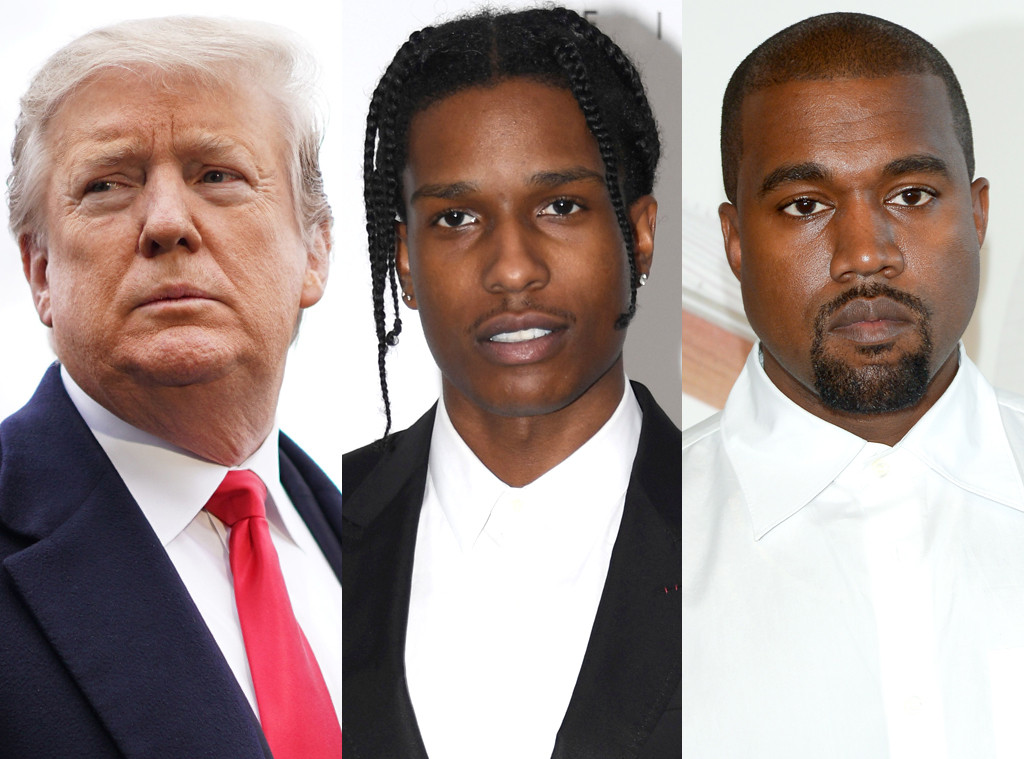 MANDEL NGAN/AFP/Getty Images; Invision/AP/Shutterstock; Dominique Charriau/WireImage
Since last week, more than 600,000 people, including prominent figures within the music industry, have signed a petition demanding the rapper's release, while stars like Travis Scott, Shawn Mendes, Tyler the Creator and G-Eazyhave also expressed support for the #JusticeForRocky the social media movement after news broke that he would remain in custody for two more weeks while authorities investigated the assault claims.
Rocky's manager said on Instagram last week that the hip-hop star was "being detained for operating in self-defense following an altercation that occurred on 6/30, when Rocky, his bodyguard and two performers were harassed and physically assaulted by a group of men in the area." He said the rapper was being held in a "horrific" facility with "24/7 solitary confinement" and "unsanitary conditions."
During his meeting with reporters at the White House, Trump noted that his wifeMelania Trump alerted him to Rocky's incarceration.
"Actually the one who knew about ASAP Rocky was our First Lady. Right?" he said, gesturing toward her. "She was telling me about, 'Could you help ASAP Rocky?' Do you want to give a little statement on that?"
"Well, we're working with the State Department and we hope to get him home soon," the First Lady said.
(Originally published on Friday, July 19 at 3:21 p.m. PT)