Do you like reading manga and want something tangible to show off your favorite series? What if you like manga art just fine but you're looking for something different? Maybe you're looking for something you can wear that isn't a T-shirt or hoodie. (And that can be a tall order because there are a lot of T-shirt and hoodies out there!) That's where anime and manga enamel pins come in.

Want to highlight the type of manga you read? These pins are for you. $12 each or $55 for the entire set. (If you have no idea what shonen or shojo mean, check out this introduction to manga.)

For both the old school anime fan who watched Neon Genesis Evangelion back in the 1990s and those who watched it for the first time on Netflix at the end of June 2019. $8
If you've never had the joy of watching the Princess Tutu anime, it's a series about storytelling, fairytales, opera, and ballet. It's a beautiful anime and this pin captures that beauty perfectly. $11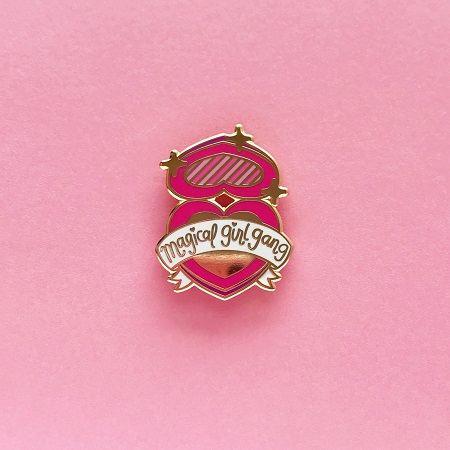 While not strictly a manga enamel pin, you can't tell me this doesn't evoke Sailor Moon. A magical girl gang and a heart-shaped compact? Come on, that's Sailor Moon through and through. (Confession: I have this pin myself and it's one of my most favorite manga enamel pins.) $12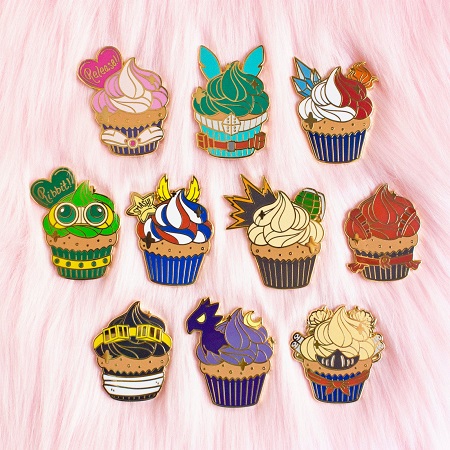 Like My Hero Academia? Love cupcakes? These pins combine the two and aren't they the cutest? Ten different styles for ten different characters at $13 each.
For fans of Fullmetal Alchemist. $10.24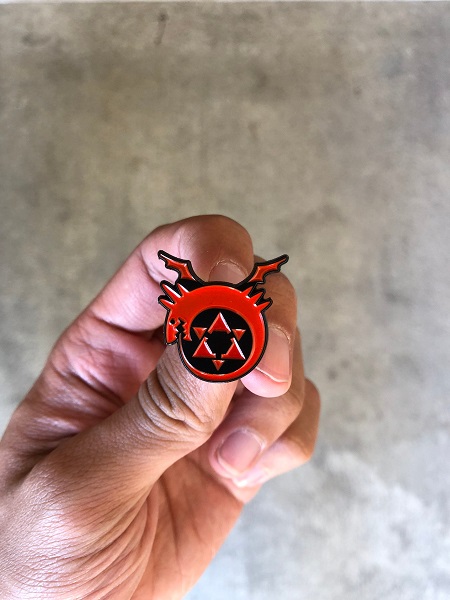 For fans of Fullmetal Alchemist who prefer the Homonculi over the state alchemists. $10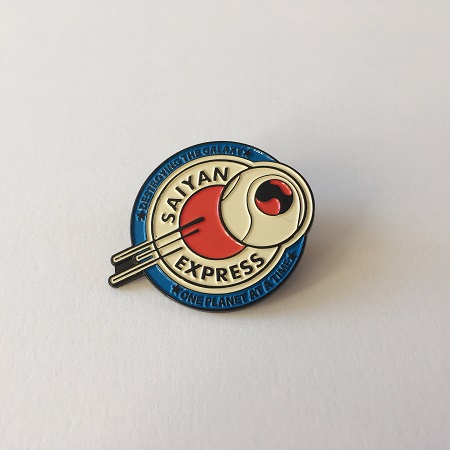 Dragon Ball readers will surely find this pin's tagline, "Destroying the galaxy one planet at a time," hilarious. $12.99
Mushishi is a quiet manga series that, while highly respected by those who've read it, doesn't have the largest fandom. Because of that, I was really excited to discover there were manga enamel pins for it. What's especially cool is that parts of it glow in the dark! Like the mushi that Mushishi's protagonist Ginko encounters regularly.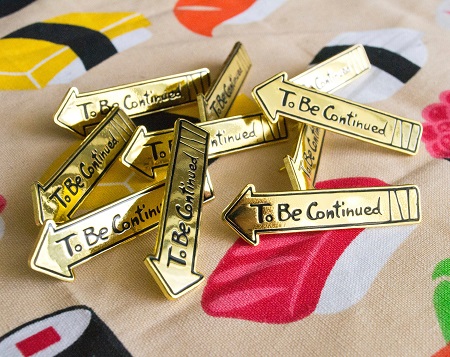 This manga enamel pin is a case of if you know, you know, and if you don't, you don't. It's very clever. You might not even realize it references a manga. Why would you? "To be continued" can apply to so many types of serialized formats. In this case, the pin refers to JoJo's Bizarre Adventure. Specifically, the anime adaptation of JoJo's Bizarre Adventure. For non-anime fans, it's common for anime episodes to end with some variation of "to be continued" or "see you next week," but this version with the gold arrow is pure JoJo's Bizarre Adventure. And, of course, the arrow pointing to the left offers a nod to the fact that manga reads from right to left.
---
And there you have it: a sampling of manga enamel pins. I tried to showcase a variety of styles from different kinds of series, from the most obvious to some lowkey stealth pins. I also threw in a couple general ones for people who love manga but aren't especially focused on one series. Hope you found something you liked or, at the very least, introduced you to this interesting and creative world!
Do you know someone who likes comics but not manga? Don't worry. We have a list of comic book enamel pins for them too!
By signing up you agree to our Terms of Service
We have 10 copies of
A Gentleman in Moscow
by Amor Towles to give away to Book Riot readers!
Go here to enter for a chance to win
, or just click the image below. Good luck!